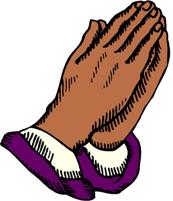 Fond Memories of Mother Mittie C. Cochran
by Dr. Reve' M. Pete

ALBANY GEORGIA When I think of Mother Mittie C. Cochran (January 15, 1926 - December 13, 2013), the first thing that comes to my mind is her faithfulness to the Lord regarding her assignment as a prayer warrior. If you searched the world over, across generations and generations, looking for persons who are or were dedicated to their respective jobs (whether secular or spiritual), I don't believe you could find a person more dedicated to their duties and responsibilities than Mother Mittie C. Cochran was to her assignment from the Lord. She was faithful. She took her assignment seriously. She was attentive to detail regarding what the Lord instructed her to do - relentlessly. The result of such faithfulness was that the Lord used her mightily!

Regarding how the Lord would use Mother Cochran, the memory that stands out to me the most was when, while in prayer, the Lord prompted her to pray for then President George Herbert Walker Bush because there would be an assignation attempt on his life. She immediately responded to the Lord's instructions to her and prayed fervently for "Bush 41" as he is often now referred to. The next day I heard on the news that there had been an unsuccessful attempt to kill President Bush. Now Mother Cochran may not have been the only person the Lord prompted to pray for "Bush 41" that day, but regardless, the Lord entrusted Mother Cochran with that assignment, she came through for Him and our country was spared a national tragedy. I was impressed – and still am.

The faithfulness of Mother Cochran to the Lord stands out to me as an example of how important it is for each of us who are followers of Christ to be obedient to whatever the Lord instructs us to do. We should take our assignments seriously, because our obedience greatly affects not only ourselves, but the lives and well being of others.